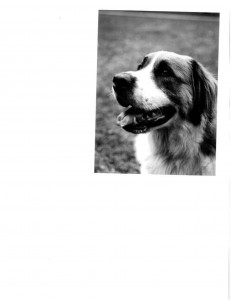 Something happened to Indi this weekend. She can't walk on her back leg. We saw Dr Simpson on Friday and learned Indi has a small tear in her ACL on her rear left leg. All my stress about Indi, her mopeyness, her lethargy, not wanting to go to the bathroom, washed away. I was relieved the problem was manageable, if not curable, and it was so nice to see Dr Simpson and have her to talk to.
Indi started anti-inflamatories and was better Saturday morning. Sunday morning as I was walking her back upstairs after taking her outside to potty (which she didn't do) she was wobbling all over the place. I had to help her upstairs. She has never struggled with the stairs like that before. And while the small ACL tear is on her left leg, it is her right leg that she suddenly can't use.
So she can't walk. And I'm sitting here, eyes swollen from crying all night, thinking about all the things I could/ should have done.
I should have posted more.December 1st was Indi's 3 month ampuversary and I never wrote about that. I still haven't written about Indi's new homeopathic regime with Dr. Loops. I didn't update her diet on the nutrition blog. I don't go on the forums enough….
I should have taken more pictures of Indi in her cart. I have this great one of me and Indi on the first day she rode in her stroller, but I took it with my phone and I can't put photos on my computer from my phone without Brad's help and I didn't want to bother him. And after her first ride the stroller wheel broke and this week they sent us a ramp instead of a new wheel!
I shouldn't have moved in to the gallery. What if the stairs did her in? I can't believe Indi has survived cancer and now she might be taken down by torn ACLs. It is so unfair. I thought I was fighting cancer, here. I didn't even think about her hurting herself because she was doing so well.
I wanted her to be one of the success stories, one of the heroes who lives for a year with osteosarcoma, instead of the bleak 3 to 6 months.
All my sadness boils down to one thing: I am not enough. I didn't do a good enough job of taking care of my dog. I know my friends and family and the wonderful Tripawd community will tell me this is not true. But I also know you have all wondered the same thing. Am I good enough? Am I good enough for my dog?